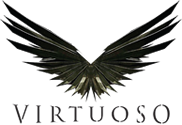 Video Production, Aerial HD Video & Photography

Virtuoso Media is New Zealand's leading RC aerial photography and aerial video Helicam service. Using the latest in heli camera technology, we produce premium HD images for corporates, film makers and private businesses. We partake in the art of video production, capturing high definition aerial video, photography, online interactive 360 degree panoramas, virtual tours, we can cover it all.

We hold a UAS (Unmanned Aerial System) license with the Civil Aviation Authority.

Virtuoso is also a full service production company servicing national and multinational companies from its base in Ponsonby, Auckland.
We film with RC Helicopters and Multirotors anywhere in New Zealand or the world.
MOVI SYSTEM IS HERE
We are now Auckland based Movi operators. The Movi has been designed to empower a new era of stabilised cinematography on a variety of platforms, from handheld to multi-rotors and everything in between.
We will be mounting it on our drone, UAV, multirotor, whatever you want to call it to fly the Red Epic and Canon C300 cameras.
We can provide aerial video and movi hand held services throughout New Zealand and the greater universe.
We will also be providing Movi hand held services while on set filming aerials to add value.
Click the Movi menu on the top menu bar for more info.
Here are some examples from the creators Freefly Systems of what it can do:
Passion for Motion – Behind the Scenes from Freefly on Vimeo.
MōVI: The Burton Session from Freefly on Vimeo.
MōVI – Red Bull Dreamline BTS from Freefly on Vimeo.
RECENT CLIENTS INCLUDE:


Latest Projects
VIRTUOSO AERIALS FOR KOREAN TV ...

HOLDEN TVC – ONE SHOT 30...

The producer of Mitre 10 Dream...
All projects